Bangkok Executive Search Knows The
South East Asian Business Community
What works in one country may not work in another and that is especially true when it comes to business.  In pursuing success in Southeast Asia, it is important to have professionals who know both the professional and cultural landscape. As a successful search firm, we provide companies the recruiting bandwidth and expertise needed to find and connect with the very best talent.  At Bangkok Executive Search, we understand the cultural nuances within various Southeastern Asian countries yet more importantly, we have the established relationships in place that allow us to immediately be in contact with the top professionals you seek to change the competitive landscape.
For many multi-nationals, it is absolutely necessary to have a presence in Southeast Asia.  As one of the fastest growing economic areas globally, companies are aggressively making efforts to either enter the market or to strengthen an already established position.  In speaking with C-level executives at our clients over the years, many of them view partnering with Bangkok Executive Search as a wise investment policy as they are benefiting from the resources of their own company as well as those of an outside search firm to hire the right candidate.
For struggling companies, they often view the hiring of an executive search firm as an expense rather as an investment.  The reality is that hiring top talent for your company is the smartest choice companies can make when it comes to spending company resources as your best people will always provide a much higher return on investment.  Furthermore, recruiting expenses are an approved deduction by Asian governments so the tax laws actually encourage companies to use executive search firms. 
At Bangkok Executive Search, we help Southeast Asian companies compete and thrive in the global marketplace and we will deliver you a caliber of talent that your internal human resources department is unable to provide as calling into competing companies is something they cannot do as this would open your organization up to potential litigation and troubled industry relationships.  However, as an outside third party we have every right to call into companies and target their key executives on your behalf.  Additionally, our clients recognize that our service has multiple benefits as not only do we put superior talent into their organization, we also help to weaken their competition by taking out individuals responsible for their competition's success.
In reviewing our presence throughout Southeast Asia, you will see that Bangkok Executive Search has a presence in all of the major commercial centers in the region.  We also work the primary industries so we are a key player in the Asian business community.  In contacting us, we will walk you through our process and share with you how we impact the marketplace.  We also believe you will find our approach refreshing as we are straight-forward and candid with our clients regarding the challenges and opportunities that their particular search and company will face in pursuing candidates.  This allows all parties to have a clear sense of what to expect and what a reasonable timeline is for filling their critical opening.
The Industries Bangkok Executive Search Dominates in Asia
RETAIL/WHOLESALE
Key strength areas are CEO/Presidents, Directors and VP's of Sales, Sourcing, Product Development, Merchandising, E-Commerce, Stores and Marketing.
Our retail/wholesale division operates throughout Southeast Asia and clients range from mass market retailers/wholesalers to luxury footwear and apparel companies.
HOSPITALITY
Our hospitality executive search division consistently places the best and brightest talent within the hospitality and gaming industries in SE Asia.
Bangkok Executive Search has worked with some of the biggest names in the hotel industry and our executive search consultants know what talent fits which brands and markets in Southeast Asia.
CPG
We manage one of the largest international CPG executive associations in the world so our network is deeper than any other search firm your company will find in Thailand.
We identify executives placed with CPG companies on average within 10 days of initiating the search.  This is the result of having the deepest network of CPG professionals at our fingertips.
MEDICAL/HEALTHCARE
Bangkok Executive Search is recognized as a trusted advisor to best hospitals, health systems, academic medical centers, physician groups and other healthcare/medical companies in SE Asia.
There is a continual struggle to find qualified professionals in the healthcare/medical industry as there is simply not enough talent for all the openings.  This means there is an extremely high level of competition for executives which is the reason so many companies call us when they need healthcare professionals.
MANUFACTURING
Southeast Asia is the center for the manufacturing world and we have the background and experience to place critical executives within your plant or corporate offices.
Whether you need a Plant Manager or a CEO to oversee a manufacturing facility, we know which manufacturing operations are successful and which ones are not and we save companies more time and money than any other executive search firm.
BANKING
There is no other industry more regulated that banking and the consequences of a single mistake can be devastating. Make sure you protect yourself by only hiring Bangkok Executive Search.
International banking executives in IT, operations, sales and marketing are what we do on a weekly basis.  Let us introduce you to the people that you could never met through a job board posting site.
Bangkok Executive Search Services These Southeastern Asian Cities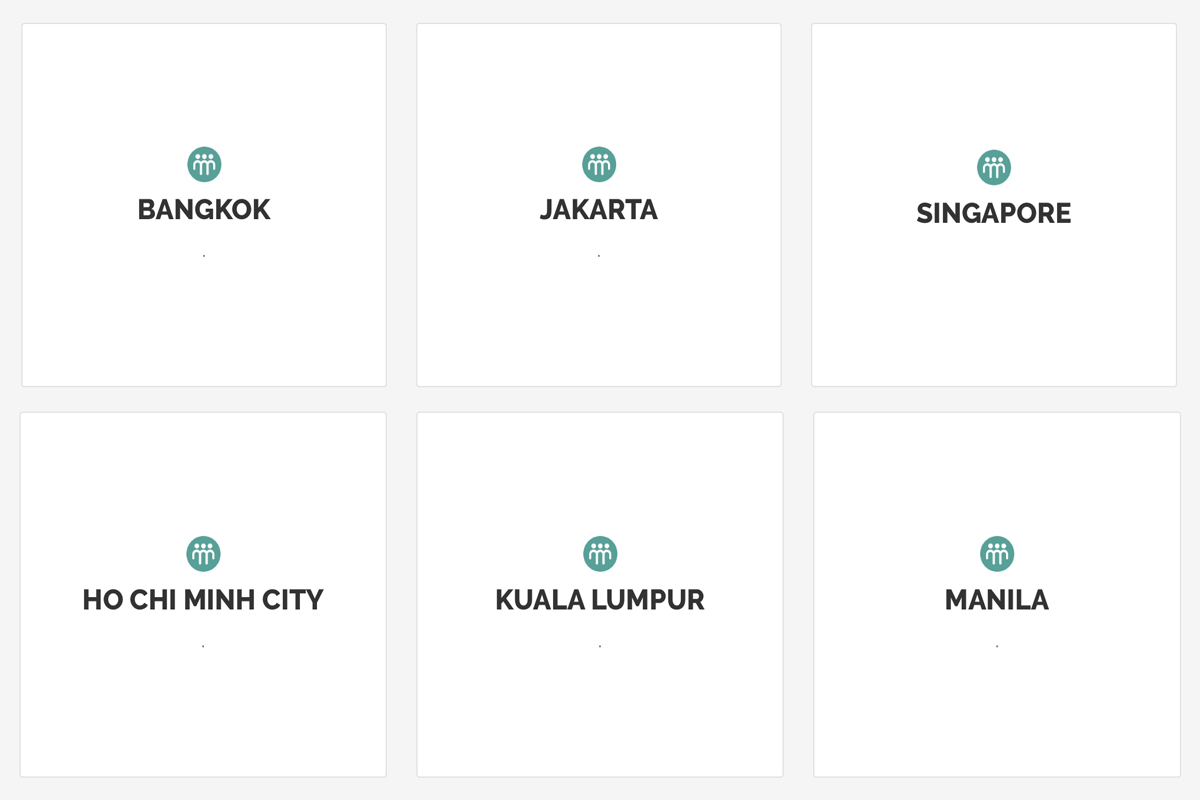 LET'S WORK TOGETHER
We work as a single united team with top Asian companies in finding the top executive talent in their respective industries.