LET'S GET STARTED
We take great pride in  helping our clients build market leading organizations and look forward to hearing from you.
OUR COMMITMENT TO SERVE YOU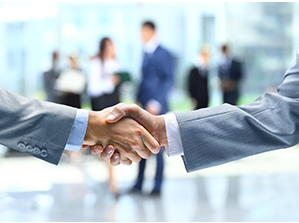 "We understand organizations are only as good as the people they employ which makes recruiting the best talent the most important task for corporate success.   In this effort, we will work tirelessly around the clock for our clients and can be contacted anytime as the best deals often get done when others are taking it easy."
MARCUS HARRISON   •   CEO
Your Initial Contact with Bangkok Executive Search: What to Expect
In reaching out to Bangkok Executive Search, we have one goal….to leave you feeling better about our executive search firm as a result of your interaction with us regardless of whether we choose to work together.  This philosophy has contributed to a relaxed yet professional and courteous working environment.
As a busy and successful recruiting firm, we do not take every search presented to us as we are selective and careful with who we represent in the marketplace.  If a company approaches us and we feel we are not the best option for them, we have no reservations about being candid and forthright with members of the Asian business community.  In other cases, we may have concerns about the policies or philosophy of a particular organization so we will politely decline the opportunity to partner with them.  As an executive search firm, we feel our efforts on every search as with as the choice of who we do business with is a direct reflection on us so we make decisions with the highest standard of ethical and moral considerations.
Once we arrange a time to speak, we use our ears and mouth proportionally…..meaning we recognize the importance of truly listening to your needs while developing a clear understanding of your corporate culture.  We will begin our conversation by requesting that you provide us an overview of your company and what its strengths and weaknesses are so that we can fortify and address any areas of vulnerability.  Once we develop a strong sense of your business, we will transition into a dialogue about your ideal candidate.   During the discussion on candidates, we will also provide companies information regarding the labor market and what compensation range they should expect for a particular set of skills.
As part of our fiduciary obligation to clients, we work very hard to manage their expectations and although we excel at selling top professionals opportunities, it is only through a relationship that is mutually beneficial and fair that long term success can be established.  Therefore, before we conclude our first conversation with our clients, we make sure there is agreement as to what what a company can expect for their chosen salary range.
Since success in the executive search industry requires protecting the interests and privacy of both clients and candidates, anything discussed with Bangkok Executive Search is protected by a strict confidentiality agreement. This means we will never discuss what search assignments we have performed on your behalf or the candidates we shared with your organization.  Additionally, many of our clients come to us with search assignments with very sensitive circumstances. This could involve needing a high level executive for market expansion or new product, or perhaps the replacement of a C-level executive whose dismissal would signal to competitors a window of opportunity to exploit.  In selecting Bangkok Executive Search, you are choosing to partner with the best search firm in Asia and we know how to handle even the most complicated and challenging situation.
Finally, we pre-screen each company and search prior to our initial consultation so that we insure the time spent together is a good use of everyone's time.  Since our consultations are part of our process to earn your trust and business, companies are able to feel comfortable and relaxed as we do not work off a billable time structure.  This philosophy coupled with our exemplary execution has allowed Bangkok Executive Search to grow faster than any other search firm in Thailand.  This remarkable growth rate is validation from companies and candidates that we are doing a better job than other recruiting offices in building trust and confidence within the Asian business community.  As more and more companies make us their first choice in executive search in Asia, demand for our services is potentially creating a scenario where we can no longer take on new clients to contact us today to learn more about how we can help you build the strongest organization within your industry.